The Dambai chapter of Christ Embassy Church, as part of its corporate social responsibility, donated 30 dustbins to Dambai College of Education (DACE) on 5th October, 2021. The short event, which was witnessed by both the College Management and the Staff, took place in the Long Hall of the College.
The Head Pastor of Christ Embassy Church, Dambai chapter, Rev. John Kemeh, presenting the items to the College Management on behalf of the National Executive of the church, stated that due to the waste management difficulties being faced by the Ghanaian society in recent times, it is necessary for the small communities, including those within the Oti Region, to develop the habit of segregating waste right from the source. This, he said would go a long way to help address the country's sanitation issues. He added that the dustbins being donated by the church were to be used in the various lecture rooms of the College.
Receiving the items on behalf of the College, the Principal, Dr. (Mrs.) Benedicta Awusi Atiku expressed her delight and commended the Christ Embassy Church for their kind gesture. She remarked, "We are extremely blessed for such a great initiative and kind gesture towards DACE. Undeniably, the dustbins will help us to improve our sanitation situations at the College".
Dr. Mrs. Atiku finally assured the Head Pastor and his entourage by saying, "On behalf of the College Council, Staff and Students, we unreservedly receive your donation and pray that the good Lord strengthens you to do more". These words from the Principal brought the short event to a close.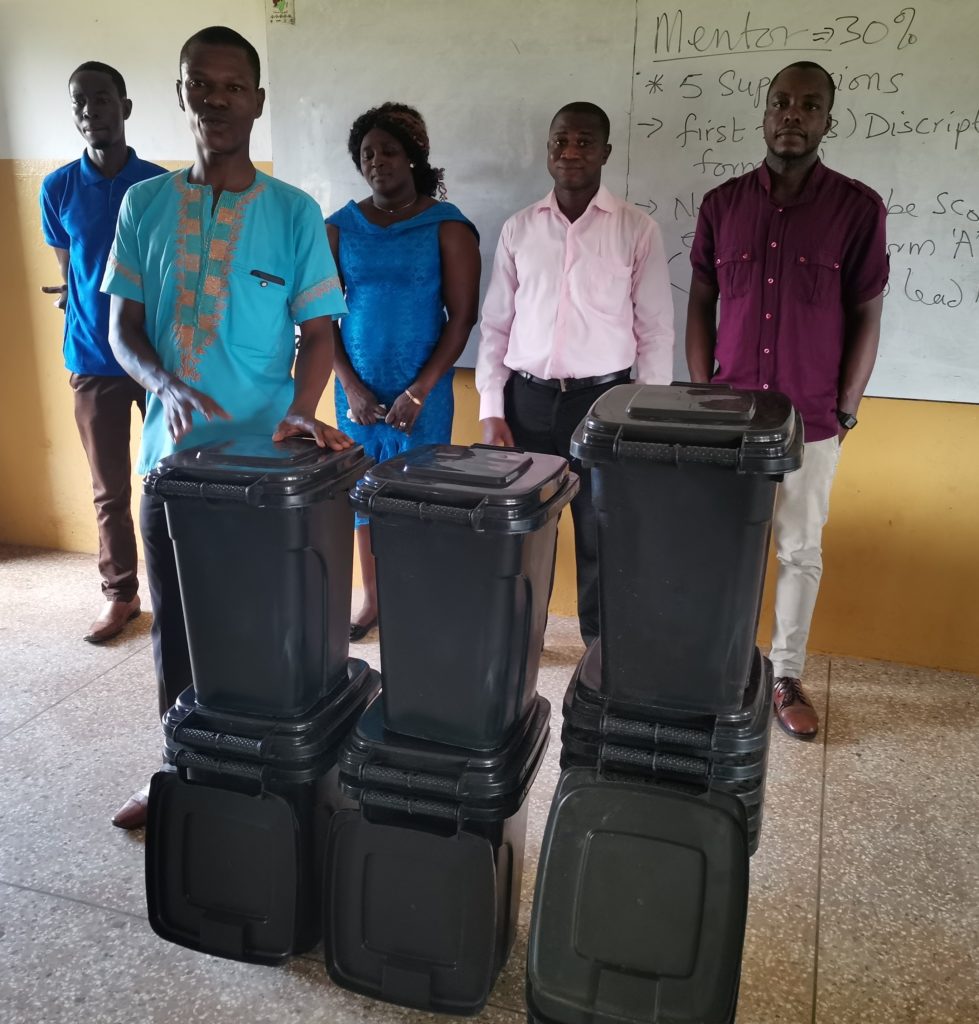 Source: DACE ICT Centre