DATCOSA '77 Year Group donates to Dambai College of Education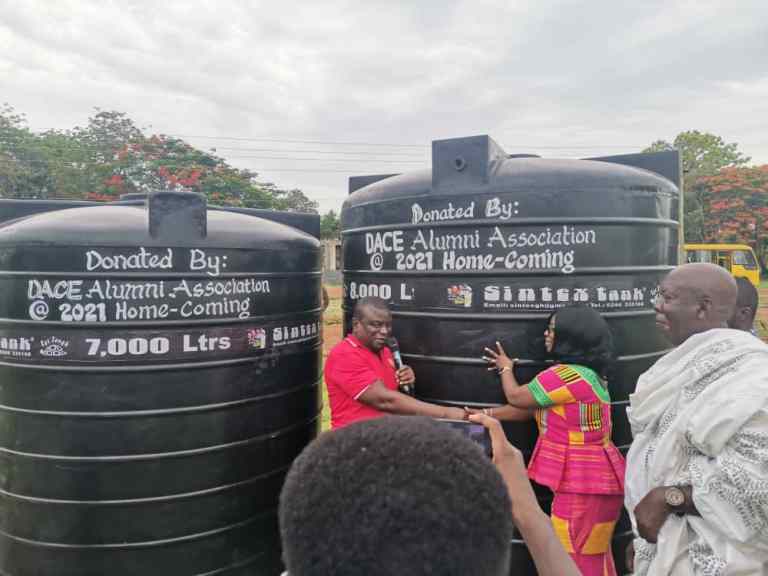 The Old students of the Dambai College of Education (DATCOSA) in the Oti Region have donated two polytanks to the College as part of their efforts to give back to their alma mater.
The donation by the 1977 Year Group of DATCOSA, was to reaffirm their commitment to the College and improve the perennial water shortage that bedevils the institution.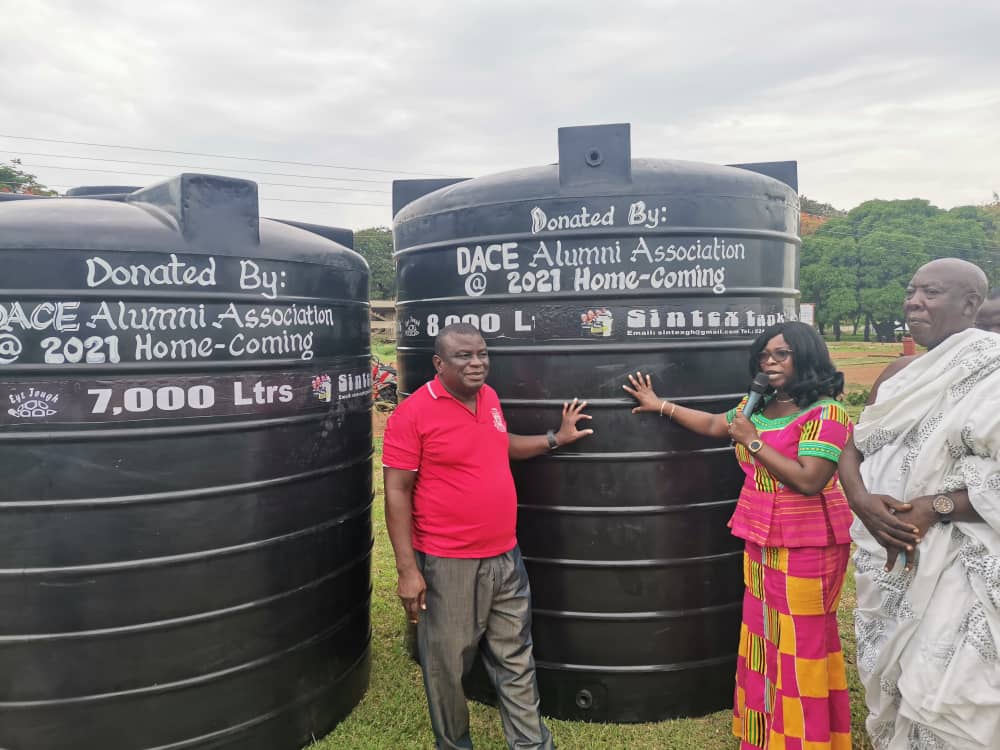 Handing over the facility to the College and explaining the motivation for the donation, the President of the Alumni, Dr. Edusei, said the Executives of the Association after visiting the College some months ago realised the College had challenges with adequate water supply. He also hinted that the group would soon embark on other important projects in the College.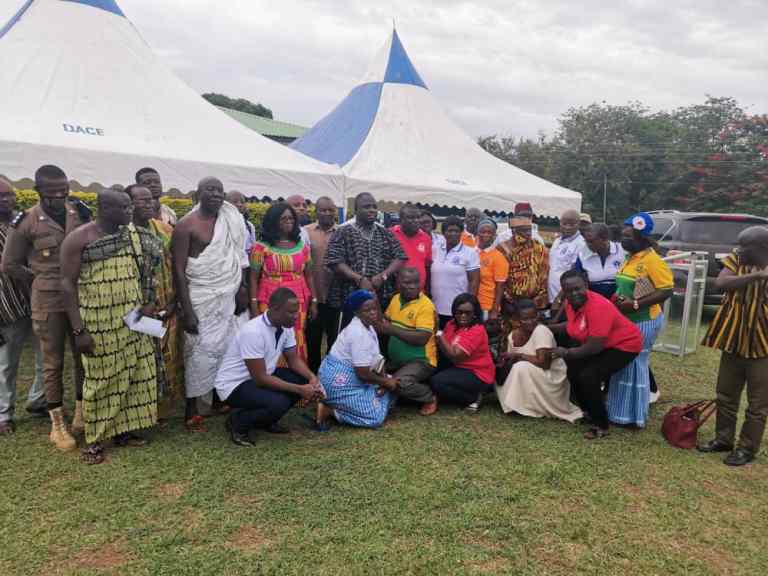 The 1977 Year Group of DATCOSA used the occasion of their homecoming to break the ground for a Golden Jubilee Project, a project meant to build a 150 bed capacity dormitory for the ladies by the year 2024.
The Principal of the College, Dr. (Mrs.) Benedicta Awusi Atiku, thanked the old students for their kind gesture.
She said the water storage facility will go a long way to improve lives on campus especially the students and called on other alumni of the College to come to their aid.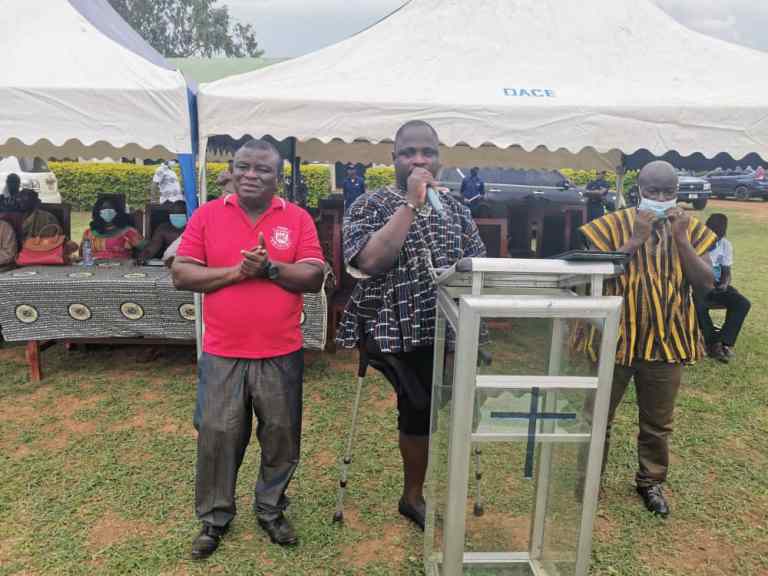 The Oti Regional Minister, Hon. Jacob Makubu, in his address, paid gratitude to the Old Student group for giving back to the College. He indicated that, DACE is a tertiary institution and the Oti Regional Coordinating Council will be interested in basic research that will tell us the issues that are of pertinent here, our culture and the economic viability of the Oti Region. He added that, the Coordinating Council will make sure that the College is well equipped to deliver on its mandate. The Regional Minister promised liaising with Minister for Education to beef up the infrastructural deficits on the campus.
Hon. Jacob Makubu assured the gathering that, the Ministry of Communication will be contacted for ICT laboratory infrastructure for the College. He specified that, the Former Member of Parliament, Hon. Michael Yao Gyato had initiated a number of projects in the community and that he will join hands with him to make sure this institution gets the needed facelift.
He advised the old students promote peace and unity among members and their communities.
Source: coenewsportal